laser welding machine for steel Carbon steel
---
laser welding machine for steel Carbon steel
The laser welding system is an important aspect of laser process technology application. The laser welding process is thermal
conduction, i.e. the laser radiation heats the surface of work piece, and the surface heat diffuses to the interior through thermal
conduction and melts the work piece by controlling the width, energy, peak power and repeating frequency of laser pulse to form
specific molten pool. Because of its unique advantage, it is widely used in the process of gold and silver jewelry and welding of mini and small parts.
It is an ideal for continous welding, seam welding & drilling in the long pulse operation mode. These air-cooled, compact units are substantially
more cost-effective than conventional Nd:YAG lasers due to >30% wall-plug efficiencies and maintenance-free operation.
The fiber lasers are available for requalifying existing lamp-pumped processes at the application facilities and applications labs.
1.Adpot integrated structure ,that's its control system,laser system and cooling system are all bulit-in and intergrated
2.Hand-held holding welding head is easily operated ,pciking and moving.
3.Using the fiber laser source,the laser beam quality is quite good,and its output power is stable which can assure the high welding performance.
4.The machine is with the safety control box ,which can contril the laser beam only comes out when welding starts.
5.Using special welding software .it has function of continuous laser beam ,and the adjustable output waveform,which can assure the precious and high-speed welding
6.It costs very low working consumption,Using laser machine one hour only consume 1-1.5 degree electrictiy,and weld all kinds of thin metal plates.
7.It can weld a wide range of metal ,includes the stainless steel,carbon steel,cooper,aluminum alloy,Zinc plated board.
8. Very nice welding performance.No deformation,small thermal effect.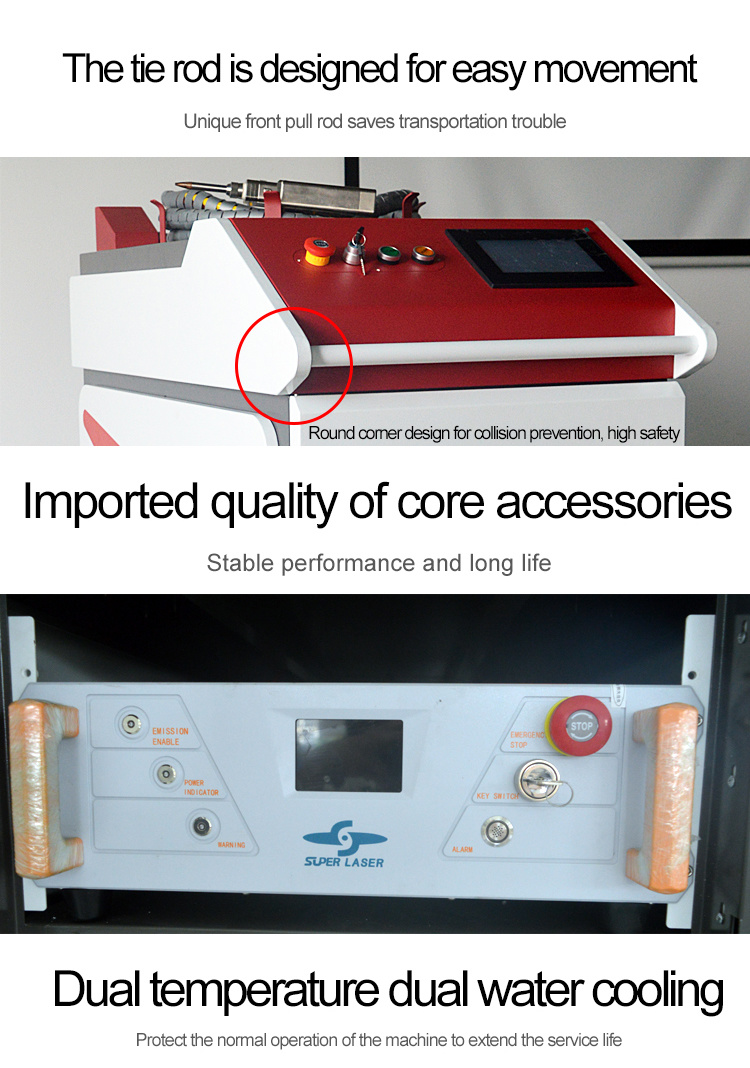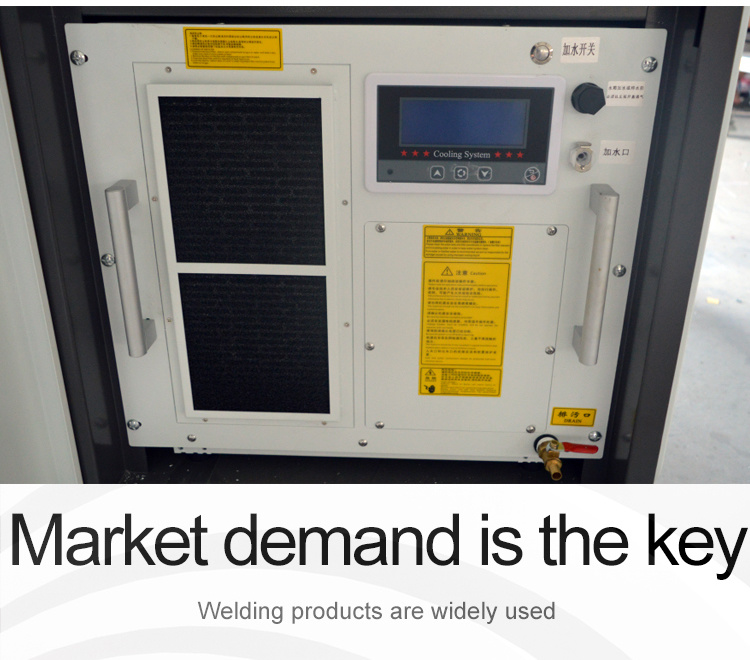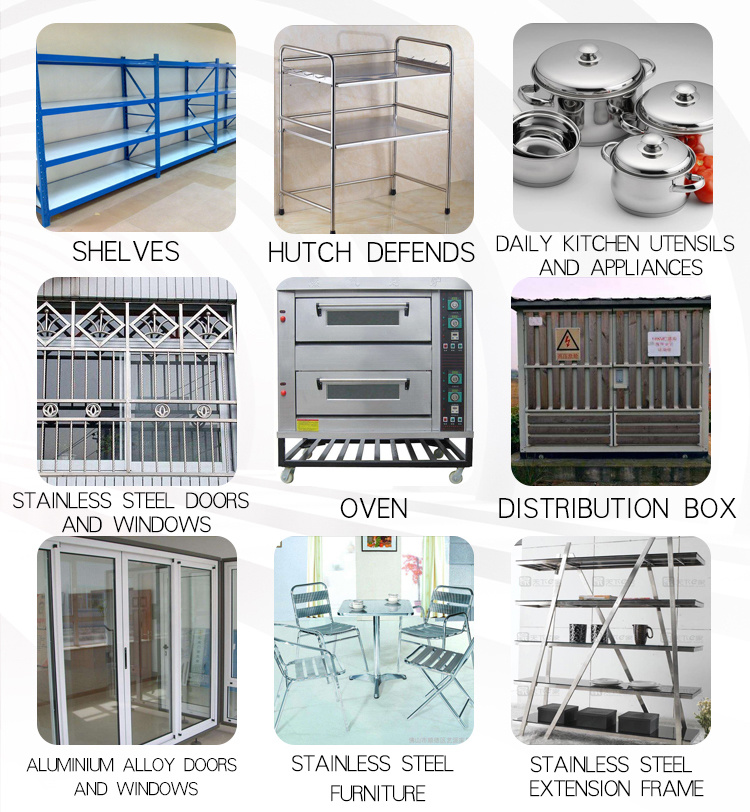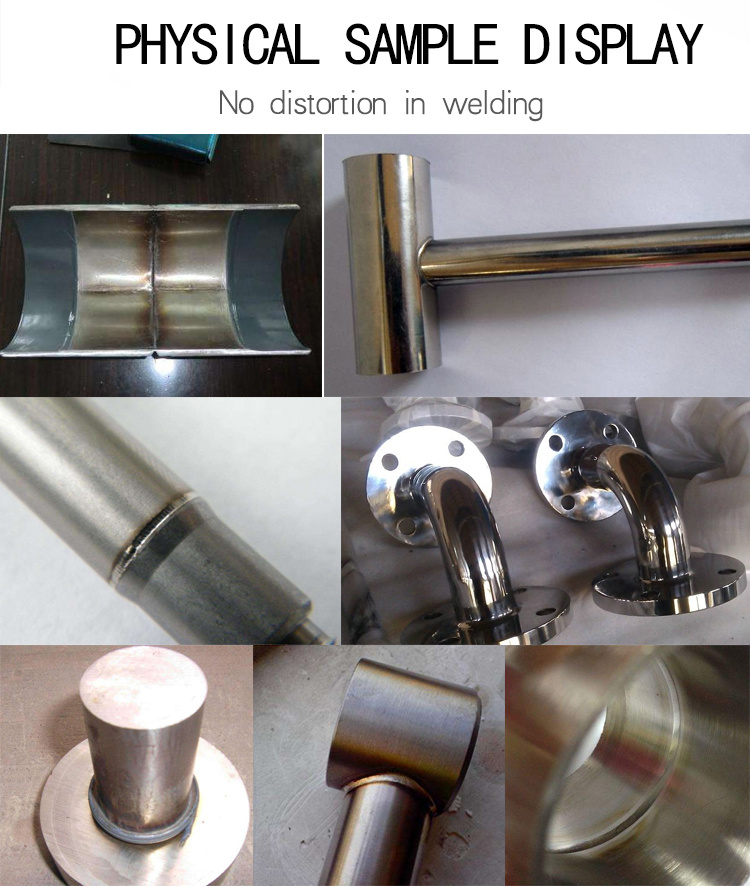 Abbott
WhatsApp:+8617563510883
Wechat:+8617762089797
Email:jiayi@jingweilaser.com
Please Send The Contact Email To
Welcome to inquire
LIAOCHENG JINGWEI LASER EQUIPMENT CO.,LTD
Address:No. 111, Baililai Kechuang Town, Intersection of Hunan Road and Xindonghuan, Liaocheng High-tech Zone, Liaocheng, Shandong, China
Whatsapp:+86-19963537926
Mob:+86-19963537926