laser marking machine for plastic cup
---
laser marking machine for plastic cup
Product description: back cover separate laser machine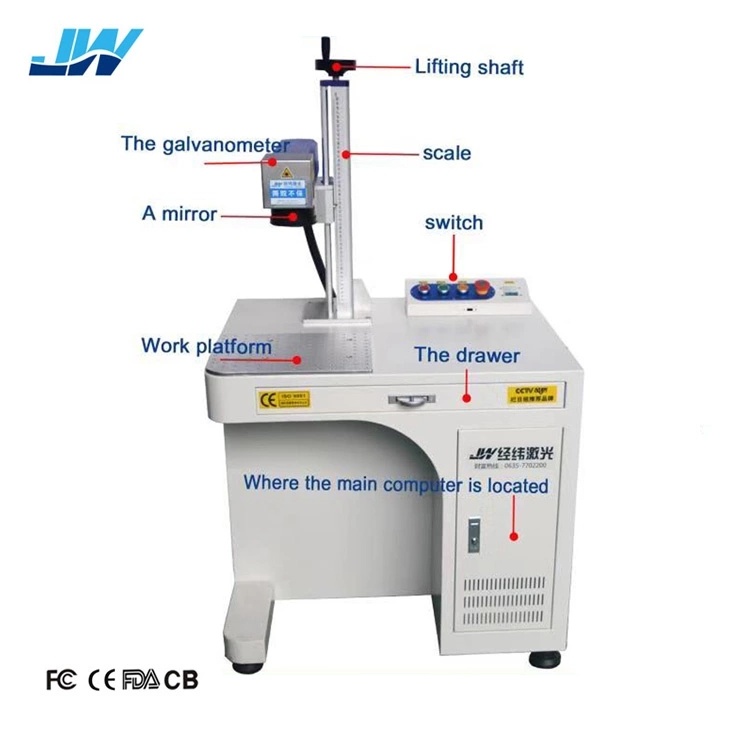 Fiber Laser marking machine adopts the third generation (the most advanced) solid-state fiber laser to create the super fine effect of marking. This model is of integral structure, no pollution, no optical power coupling loss, air cooling, high efficiency and stability, its life is as long as 120000 hours. It has many advantages, such as quality beam, small volume, easy transportation, low energy consumption and so on. Laser configuration: 20W,30W,50W.
The product application
The fiber laser machine is widely uses in food and beverage, pharmaceutical, electronic components etc. And most importantly, the machine have the advantages of high efficiency, high quality, low material consumption and pollution-free.

1. Compass, with the unique all built-in integration design, the optical,electronic and mechanical components are highly integrated, so that the whole machine weight only 35kg. It can be called the smallest fiber laser marker in the world. In addition, it adopts imported fiber laser, and coupled with all air-cooled design, it need not external cooling devices.
2. High Durability, the laser module has a long service life (greater than 100,000 hours; while the traditional lamp pump YAG can only serve hundreds of hours and the semi-conductor can serve 20,000 hours or so) .
Dear Madam or Sir,
I am Allen from Liaocheng Jingwei Laser Equipment Co., Ltd.
About us –Liaocheng Jingwei Laser Equipment Co., Ltd
Established in 2008, Liaocheng Jingwei Laser Equipment Co., Ltd is a professional manufacturer and exporter that is concerned with the design development production of laser engraving machine and laser marking machine.
Note: Color and appearance can be customized according to your preferences, we try our best to meet your needs!
If you want to know or buy the above products, please contact me. Thank you.
Best Regards
Allen
International trade departments
WhatsApp:+8615954946664
Wechat:+8615954946664
e-mail:jwlaserallen@163.com
Please Send The Contact Email To
Welcome to inquire
LIAOCHENG JINGWEI LASER EQUIPMENT CO.,LTD
Address:No. 111, Baililai Kechuang Town, Intersection of Hunan Road and Xindonghuan, Liaocheng High-tech Zone, Liaocheng, Shandong, China
Whatsapp:+86-19963537926
Mob:+86-19963537926