3w UV laser marking machine for Hard plastic
---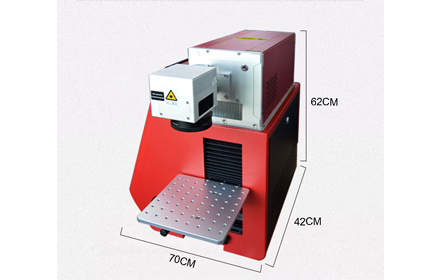 - Closed loop water system.
- Red dot pointer system for easily and quickly lining up your work.
- High quality cutting and precise engraving ability.
- Communication: USB Port.
- Minimum character size 1.5mm by 1.5mm.
- Machine can be dismantled to go through single doors.
- Non-contact process have less wearing parts and easier maintenance with minimum cost.
- Various models with different configurations for wide applications.
Application
1.Advertising industry: large blister word cutting, organic glass engraving and cutting, engraving of double color board,scutcheon,crystal cup, authorize brand etc.
2.Art & Craft industry: engraving on marble, bone, bamboo craft, leather, shell, ivory and so on.
3.Model industry:cutting on architectural model, aviation and navigation model, and wooden toys.
4.Packing and printing industry: engraving and cutting of printing rubber plate, and cutting of sandwich plate and die board cutting.
laser,marking,laserengraving,lasercutting,laser,lasersonrce,raycuslaser
Please Send The Contact Email To
Welcome to inquire
LIAOCHENG JINGWEI LASER EQUIPMENT CO.,LTD
Address:No. 111, Baililai Kechuang Town, Intersection of Hunan Road and Xindonghuan, Liaocheng High-tech Zone, Liaocheng, Shandong, China
Whatsapp:+86-19963537926
Mob:+86-19963537926