1530 150w laser cutting machine for leather acrylic cutting
---
jingwei 1325 150w laser engraving machine price for leather acrylic cutting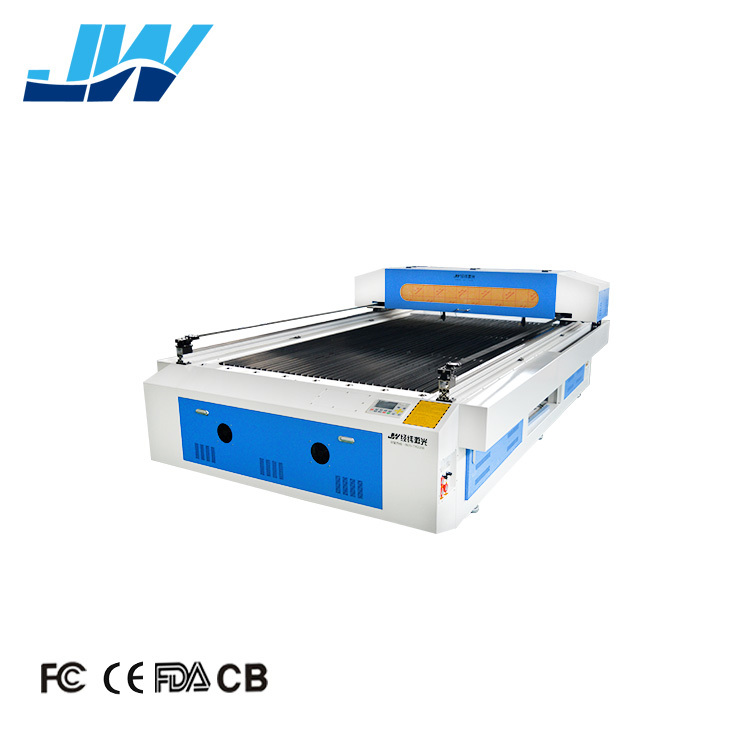 1.Adopt the internationally advanced DSP control technology, it is the pioneer to fast continuously curving-cut and shortcut processing pathway optimizing function, accordingly efficiency.
2. It automatically equalize the diminishing of light during the whole the same cutting effecting different area. High-speed cutting control software and in high-speed movement improve production efficiency.
3. The up-to-date software provides the direct output of original pictures, completely fit the graph requirements of the end users. The advanced colors and the turns of the cutting, can realize the one-time output completely or partially.
4. It is the first domestic product that uses USB port to transmit data, equipped with large-capacity internal memory, improving working speed and efficiency greatly.

Specification of 1325 laser engraver

Model

JW-1325

Worktable

Honeycomb or blade

Engraving area

1300*2500mm

Laser Power

80W/100W/130W/150W/180W/260W

Engraving Speed

500mm/s Max

Engraving Depth

5mm

Cutting Speed

60mm/s

Cutting Depth (Acrylic)

0-20mm (acrylic)

Up and down work table

Up and down 550mm adjustable

Minimum Shaping Character

1 X 1mm

Resolution Ratio

0.0254mm (1000dpi)

Power Supply

220V(or110V)+/-10% 50Hz

Resetting Positioning

Accuracy less than or equal to 0.01mm

Water protecting sensor and alarm

Yes

Operating Temperature

0-45℃

Operating Humidity

35-70℃

Graphic Format Supported

PLT/DXF/BMP/JPG/GIF/PGN/TIF

Operation System

XP/VISTA/Windows 7/8/10

Software

Letro/Rudai/Trocen

Engraving on Curve Surfaces(Yes/No)

No

Control Configuration

DSP

Water Cooling(Yes/No)

Yes

Cooling System

Water Cooling and protection system

Laser Tube

Sealed CO2 glass laser tube

Machine Dimension

3150x1900x1000(mm)

Gross Weight

800kg
1.Ad industry: large blister word cutting, organic glass engraving and cutting, engraving of double color board,scutcheon,crystal cup, authorize brand etc.
2.Leather and clothing industry: complex text and graphic engraving on leather,synthetic leather,
leatheroid,cloth,fur and leather.Craft processing like cutting,carving patterns or designs on woodwork,
hollowing out.Cutting of clothes,underware,home decoration,gloves,bags,shoes,hats,toys and other industries.
3.Art & Craft industry: engraving on marble, bone, bamboo craft, leather, shell, ivory and so on.
4.Model industry:cutting on architectural model, aviation and navigation model, and wooden toys.
5.Packing and printing industry: engraving and cutting of printing rubber plate sandwich plate .
6.Decoration industry: engraving and cutting on electric products and relevant materials.
7.The product labeling industry:Equipment nameplate,Anti-counterfeit marking ect.
8.Others: marble, granite, glass, crystal carved markers, paper cutting, greeting cards etc

Liaocheng Dongchangfu jingwei Equipment Co., Ltd. which located in Liaocheng City,Shandong Province, China. It was established in 2010. With years' development,now we grow up to be a professional factory which owns the complete system of R&D,manufacturing, sales and service integration. We are now specializing in manufacturing laser engraving & cutting machine, desktop laser stamp engraving machine, fiber laser marking machine,laser tube, liner guide seat, laser heads, working platform for laser machine, and WD series engraving and cutting machines under outstanding quality. Now, Jingwei laser has been successfully improved the OEM services for the key parts or complete machines to many of our overseas distributors.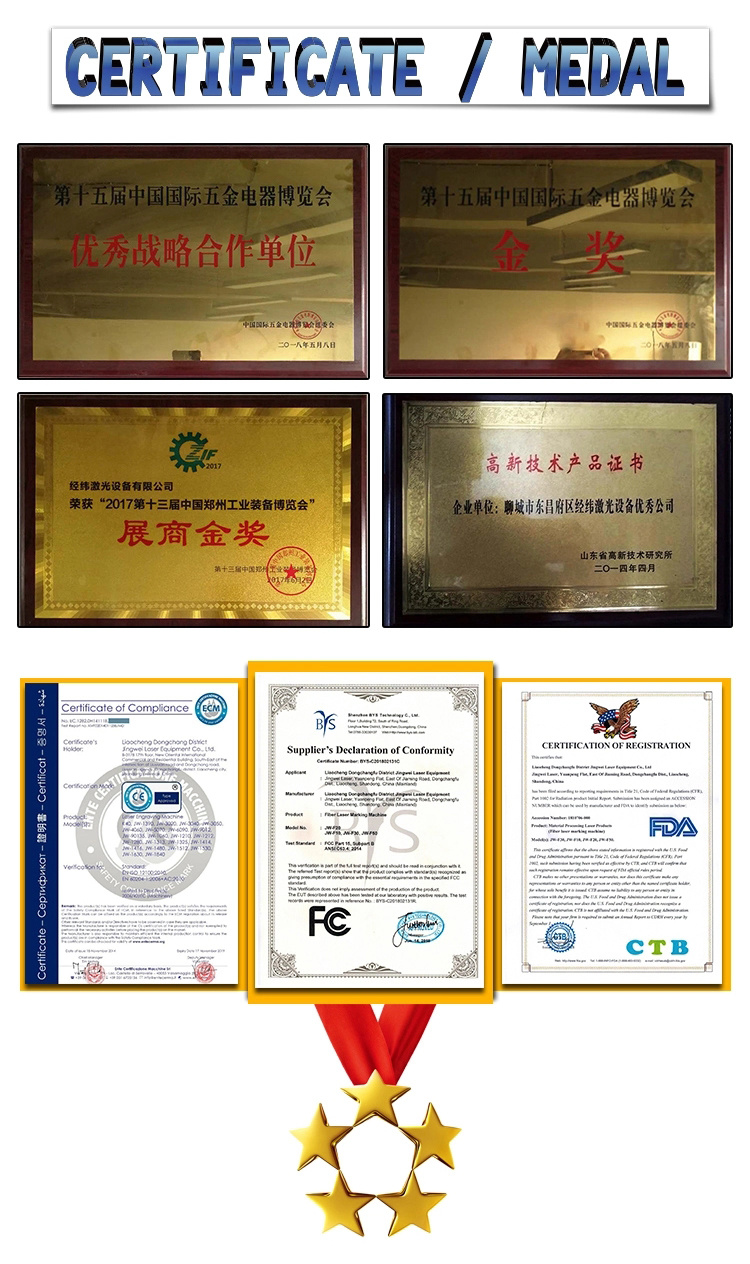 Best Regards
Allen
International trade departments
WhatsApp:+8615954946664
Wechat:+8615954946664
e-mail:jwlaserallen@163.com
Please Send The Contact Email To
Welcome to inquire
LIAOCHENG JINGWEI LASER EQUIPMENT CO.,LTD
Address:No. 111, Baililai Kechuang Town, Intersection of Hunan Road and Xindonghuan, Liaocheng High-tech Zone, Liaocheng, Shandong, China
Whatsapp:+86-19963537926
Mob:+86-19963537926