fiber laser marking machine for Partial metal
---
metal high power 20w fiber laser marking machines for stone steel price
Send us your original sample or email us your sample picture, we can test and make free sample for your confirmation within 10-20 minute !!!
1.It is the third Generation laser marking system which is used the most advanced fiber laser technology
2.Longest lifetime for marking china series,100,000 hours free of maintenance, stable performance, high laser energy, can engraving on all materials and some of nonmetal materials
3.Location by red light, testing and changing holder will be easier
4.Adopt air cooling system and the size is small, good quality of the laser beam, suitable for precise strips pattern marking.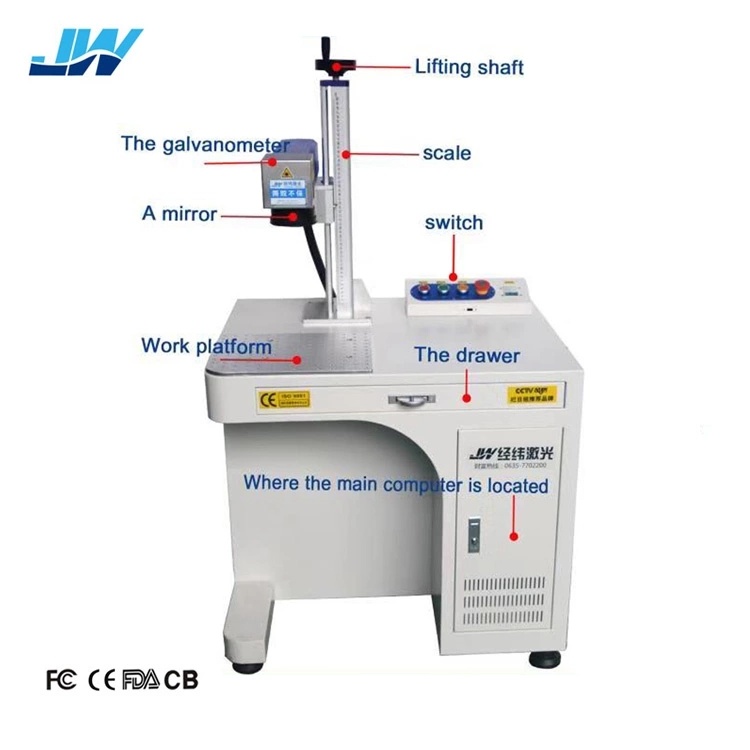 Model

JW-F-20/30/50

Laser power

10W/20W/30W/50W

Laser Wavelength

1064±10nm

Q-frequency

20KHz~100KHz

Divergence

0.3mard

Marking range

110*110mm/150*150mm/200*200mm/300*300mm

Minimum line width

0.01mm

Minimum character

0.1mm

Marking speed

7000mm/s

Marking depth

0 ~1mm

Engraving line speed

≤7000mm/s

Repeatability accuracy

±0.001mm

Beam quality

M2:1.2~1.8

Marking Format

Graphics, text, bar codes, two-dimensional code, automatically

marking the date, batch number, serial number,frequency,etc.

Graphic format supported

bmp,jpg,gif,tga,png,tif,ai,dxf,dst,plt,etc.

working voltage

220V±10%/50Hz/4A 110V±10%/50Hz/4A

Unit power

0.5kw

Working environment

Clean and dust free or dust less

Working (Humidity)

5%-75%,free of

condensed water

Laser module life

100000 hours

Net weight

35kg

Warranty

36 months

gold, silver, copper, alloy, aluminum, steel, stainless steel, name card
Plastic: engineering plastic and hard plastic, etc. Used in electronic components integrated circuits, mobile communications, precision instruments, glasses watch and clocks, computer keyboard, accessories, auto parts, plastic buttons, plumbing fittings, sanitary ware, PVC pipe, medical equipment, packaging bottles,
jewellery, Keyboards of cell phone, Auto parts, Electronic components, Electronic appliance, communication apparatus, sanitary wares, buckles, kitchenware, Sanitary equipment's, Hardware tools, Knife, Glasses, Clock, Cooker, Stainless steel products

Packaging Details:Plywood Cases
Delivery Details:5-7 working days
The advantages of Plywood Case Package:
Firstly, plywood case, its compressive strength and bearing quality is better, is the
market of choice for the goods of high-weight packaging
Secondly, the board area is big, the soil structure is good,and operational process is simple,
So it is better in leakproofness and waterproof.
Thirdly , when importing the plywood case is with fumigation-free , the procedure is simple.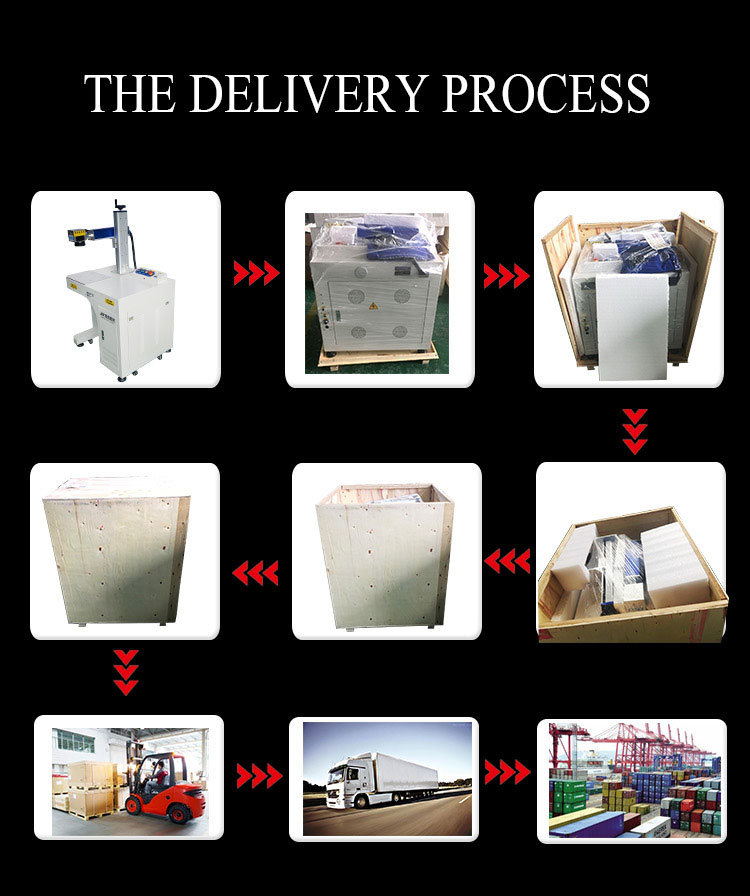 Best Regards
Allen
International trade departments
WhatsApp:+8615954946664
Wechat:+8615954946664
e-mail:jwlaserallen@163.com
Please Send The Contact Email To
Welcome to inquire
LIAOCHENG JINGWEI LASER EQUIPMENT CO.,LTD
Address:No. 111, Baililai Kechuang Town, Intersection of Hunan Road and Xindonghuan, Liaocheng High-tech Zone, Liaocheng, Shandong, China
Whatsapp:+86-19963537926
Mob:+86-19963537926