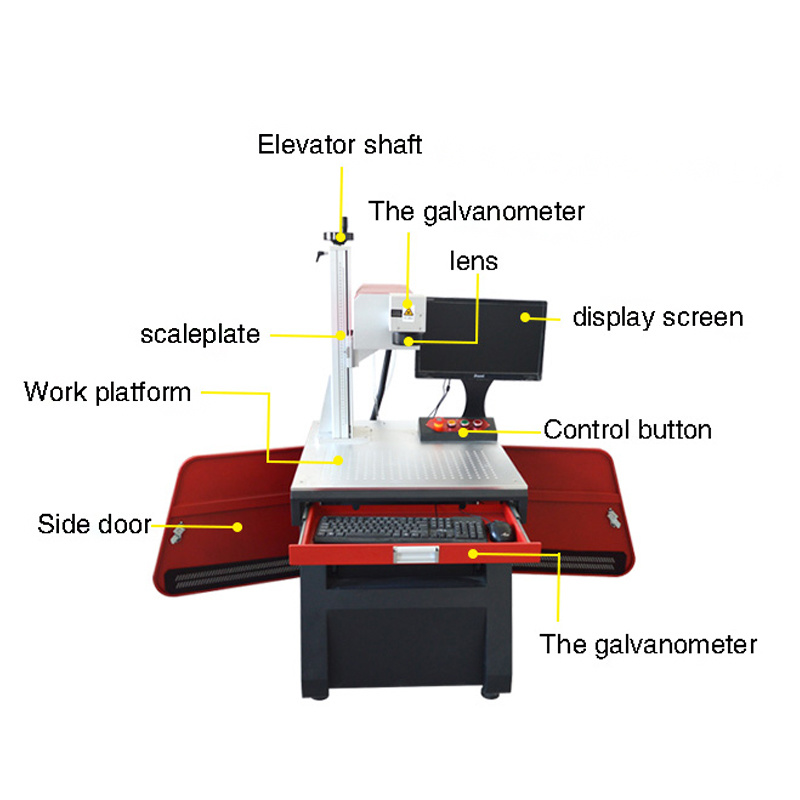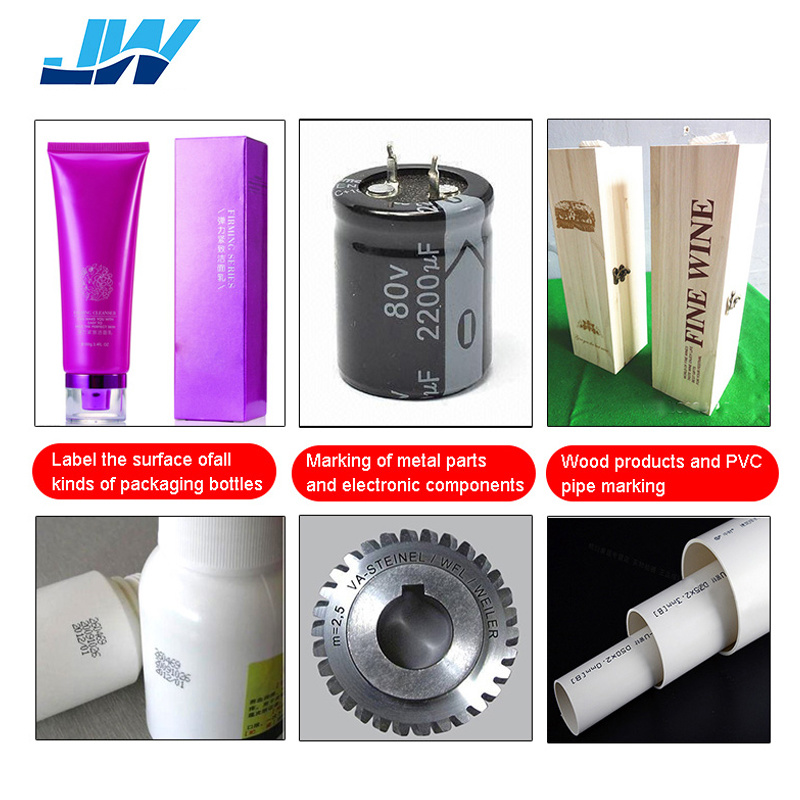 Ultraviolet laser marking machine can do relevant solutions according to the different needs of customers, customers can choose different configuration make a different effect, can realize marking LOGO trademarks, text, qr code, serial number, serial number, design, symbol, the code number, etc., the ultraviolet laser marking equipment with engraving speed, high efficiency, long service life, simple operation, and many other advantages, environmental protection.
Ultraviolet laser marking machine in addition to copper materials, basic can be processed, glass crystal products and internal engraving, mobile phone, optical devices can be processed.At the same time, it can process the white surface of most metal and non-metallic materials, color, such as hardware, ceramics, glasses and watches, PC, electronic devices, various instruments, PCB board and control panel, nameplate display board, plastic, etc., to adapt to the marking and engraving of high flame retardant materials and other surface treatment materials.Laser marking mark does not fade color does not fall off, is a very advantageous marking.
Of course, uv laser marking machine needs to consider the laser power, the general uv laser marking machine power are small, easy to use, black effect is also very good.Applicable to many industries, in electronic products, metal gifts, electrical products, hardware products, fine equipment, bathroom industry, battery industry, industrial bearing, mold, jewelry, plastic, wood products, jade, glass products can be laser engraving.

Abbott
WhatsApp:+8617563510883
Wechat:+8617762089797
Email:jiayi@jingweilaser.com
Please Send The Contact Email To
Welcome to inquire
LIAOCHENG JINGWEI LASER EQUIPMENT CO.,LTD
Address:No. 111, Baililai Kechuang Town, Intersection of Hunan Road and Xindonghuan, Liaocheng High-tech Zone, Liaocheng, Shandong, China
Whatsapp:+86-19963537926
Mob:+86-19963537926