Agent of uzbekistan exhibition
---
AgentofuzbekistanexhibitionOnJune11,2019,ourcompany'sstaffarrivedinuzbekistantovisitthescenicspotsandhistoricalsitesinuzbekistan.Intheafternoon,theywillgototheexhibitiontoarrangeourbooth.Theweatherisgood,theenvironmentisgood,thepeoplearefriendly,Ilikethiscountryverymuch.OnJune12,westartedasubstantialexhibition,thisexhibitionwebrought8representativemachinesofourcompany,localmerchantstoparticipateinthespecialinterestofourmachines.Ourboothisfullofcustomerseveryday,Ifeelthatthisproducthasgreatmarketpotentialandgreatdemand.   AttheendoftheshowImetoneday,mythiscustomer,hecametovisitourmachineisverylikeourmachines,hebroughtasample,letourengineerstogivehimatestsamplemarkingeffect,theeffectofthetestafterheissatisfiedwithourmachine,onthespotsaidatnoontoeatamealintheafternoontobuyourmachinestodotheprototypetest.       Afterlunch,thecustomerreallycametoourexhibitiontobuythemachine.Atthattime,wehadthreemachinesleft.Thecustomerlookedatourlaserengravingmachineandwasveryinterested.Wedirectlygavehima20%discountprice,andthecustomerwasverysatisfiedandboughtthesethreemachines.Hesaidthathewouldtestourmachinesafterheboughtthemasprototypes,andtherewouldbemoreandmorecooperativeordersinthefuture,whichwasasmoothandsuccessful cooperation.Thiscustomerisveryenthusiastic.Afterwefinishthebooththisafternoon.Customershavebeeninvitingustolocalrestaurantstotastethespecialfoodofthetime.Wecanonlyacceptthewarminvitationofcustomers,thankcustomersfortheirhospitality!  Ourmachinecooperationcontractisasfollows:
Agent of uzbekistan exhibition
On June 11, 2019, our company's staff arrived in uzbekistan to visit the scenic spots and historical sites in uzbekistan. In the afternoon, they will go to the exhibition to arrange our booth.The weather is good, the environment is good, the people are friendly, I like this country very much.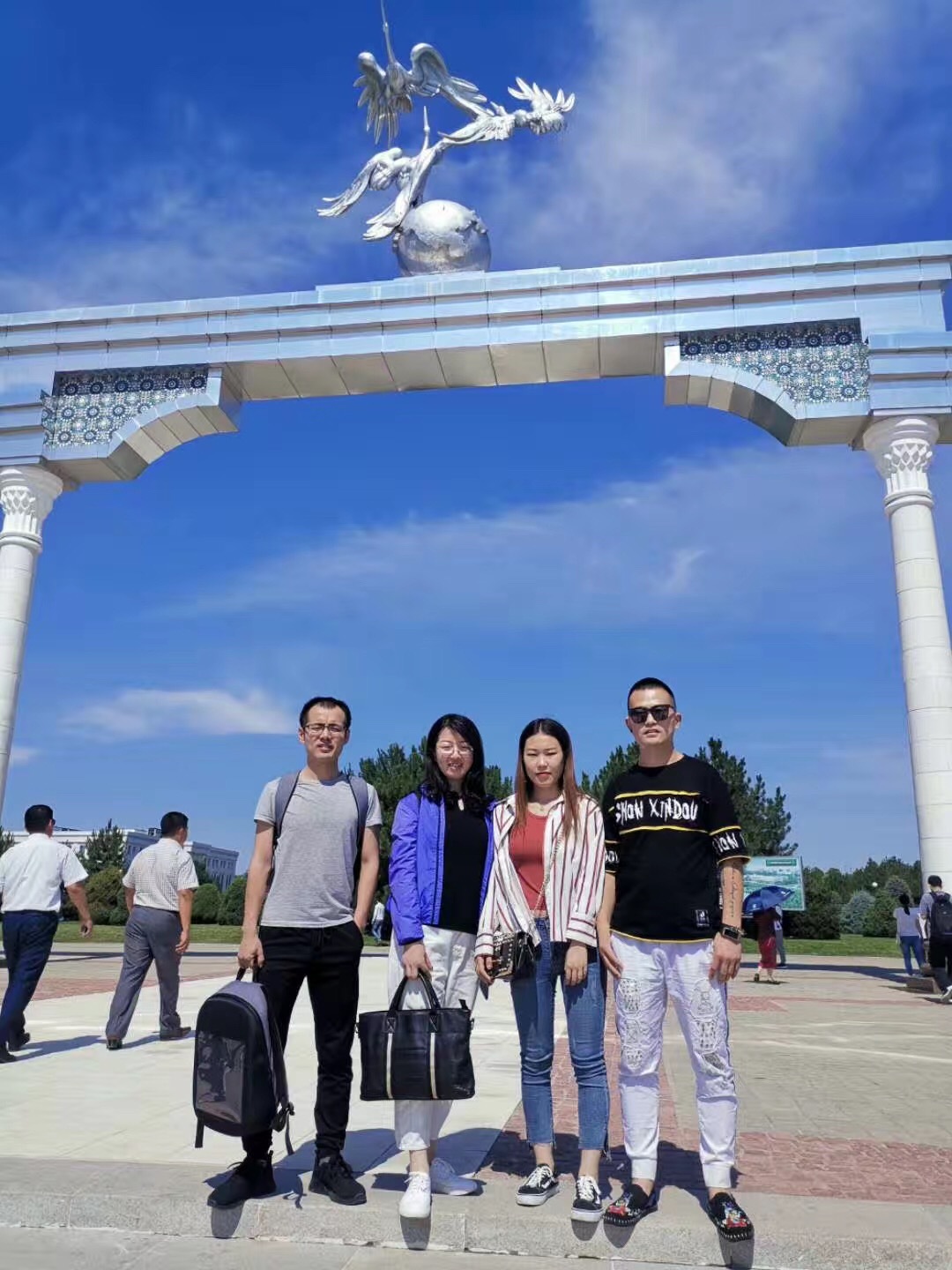 On June 12, we started a substantial exhibition, this exhibition we brought 8 representative machines of our company, local merchants to participate in the special interest of our machines.Our booth is full of customers every day, I feel that this product has great market potential and great demand.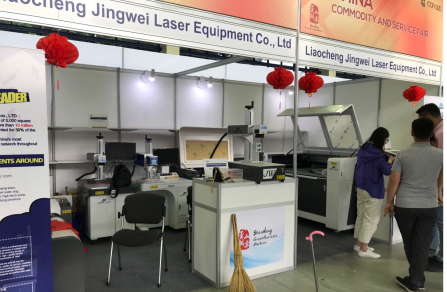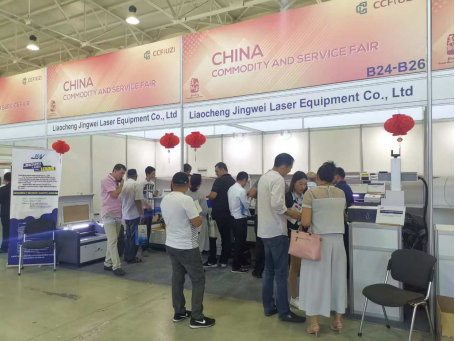 At the end of the show I met one day, my this customer, he came to visit our machine is very like our machines, he brought a sample, let our engineers to give him a test sample marking effect, the effect of the test after he is satisfied with our machine, on the spot said at noon to eat a meal in the afternoon to buy our machines to do the prototype test.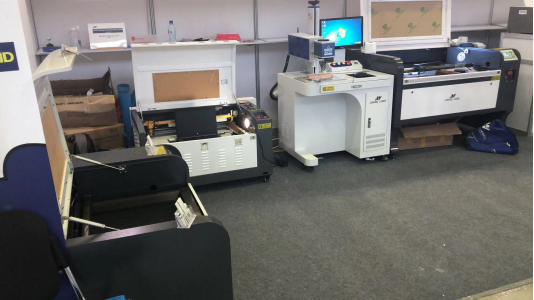 After lunch, the customer really came to our exhibition to buy the machine. At that time, we had three machines left. The customer looked at our laser engraving machine and was very interested.We directly gave him a 20% discount price, and the customer was very satisfied and bought these three machines. He said that he would test our machines after he bought them as prototypes, and there would be more and more cooperative orders in the future, which was a smooth and successful cooperation.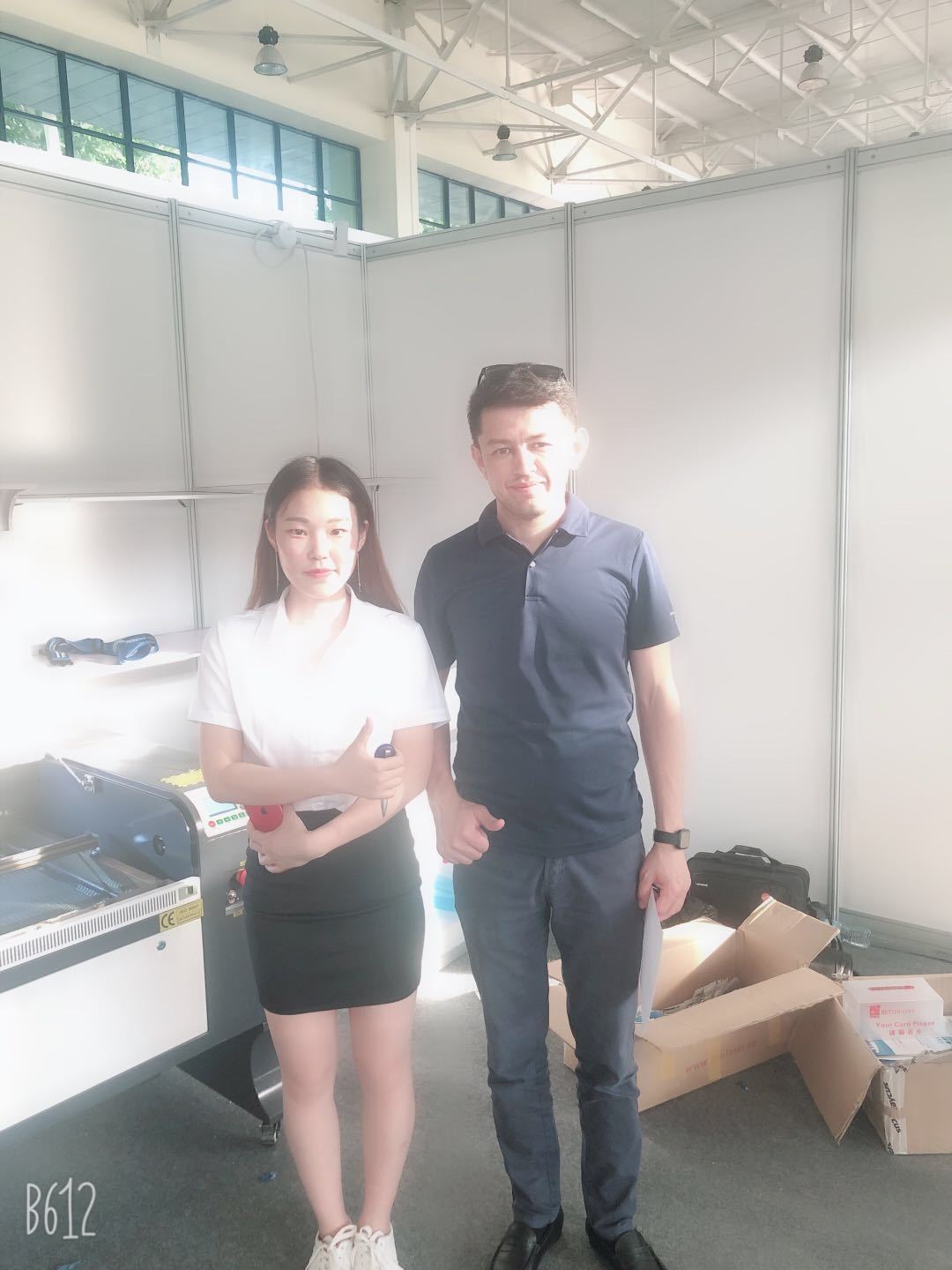 This customer is very enthusiastic. After we finish the booth this afternoon.Customers have been inviting us to local restaurants to taste the special food of the time.We can only accept the warm invitation of customers, thank customers for their hospitality!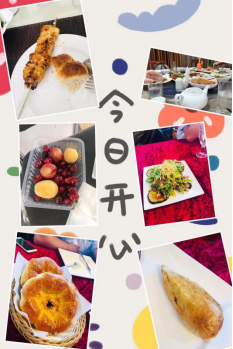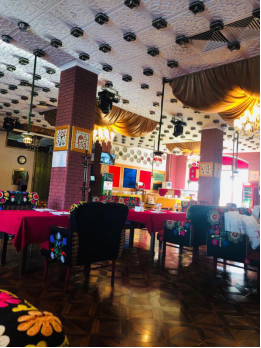 Our machine cooperation contract is as follows: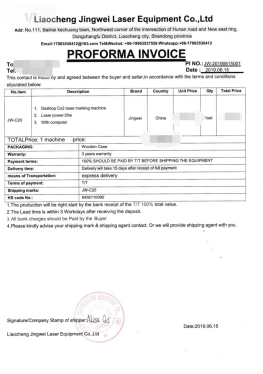 Please Send The Contact Email To
Welcome to inquire
LIAOCHENG JINGWEI LASER EQUIPMENT CO.,LTD
Address:No. 111, Baililai Kechuang Town, Intersection of Hunan Road and Xindonghuan, Liaocheng High-tech Zone, Liaocheng, Shandong, China
Whatsapp:+86-19963537926
Mob:+86-19963537926